Notification of Annual General Meeting 2020
Dear Members, This is to inform you that the AGM of the Association will be held on Friday 7th February 2020 in the Committee Room at the Council Chambers at 7.30pm.
A free glass of wine or fruit juice will be served at 7pm before the meeting commences. Any proposals or amendments to the constitution must be submitted in writing before 17th January 2020. We need members who are willing to sit on the Committee, there are vacancies on the management committee and also on the Entertainment Committee. The Chairman, Vice Chairman, Secretary and Treasurer are willing to stand again, please think seriously about this and if you would like to join us please show your intention on the below form and return to the secretary by 21st January 2020.We look forward to seeing you at the meeting.
The Management Committee. Membership subscriptions of £10 per person, are due from 1st January 2020. Please pay this at the AGM to the treasurer by cheque made payable to Torpoint & District Twinning Association.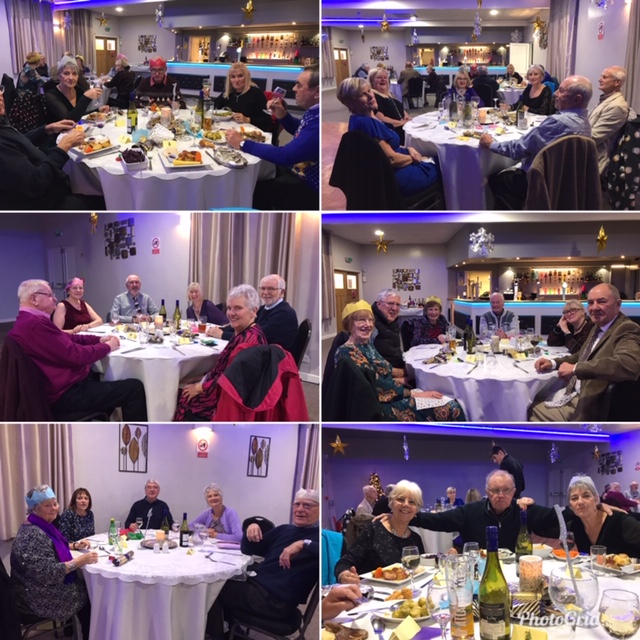 29 Twinners enjoyed an excellent meal at TORPOINT AFC on 12th December. The excellent meal was provided by Maria Trethewey, ably helped by smart young waiters all dressed in black, helped by Elise. Thanks must go to Maria Fry for her help with decorating the tables and organising the bar. It was a lovely get together.