Twinning Visit to Bénodet May 2018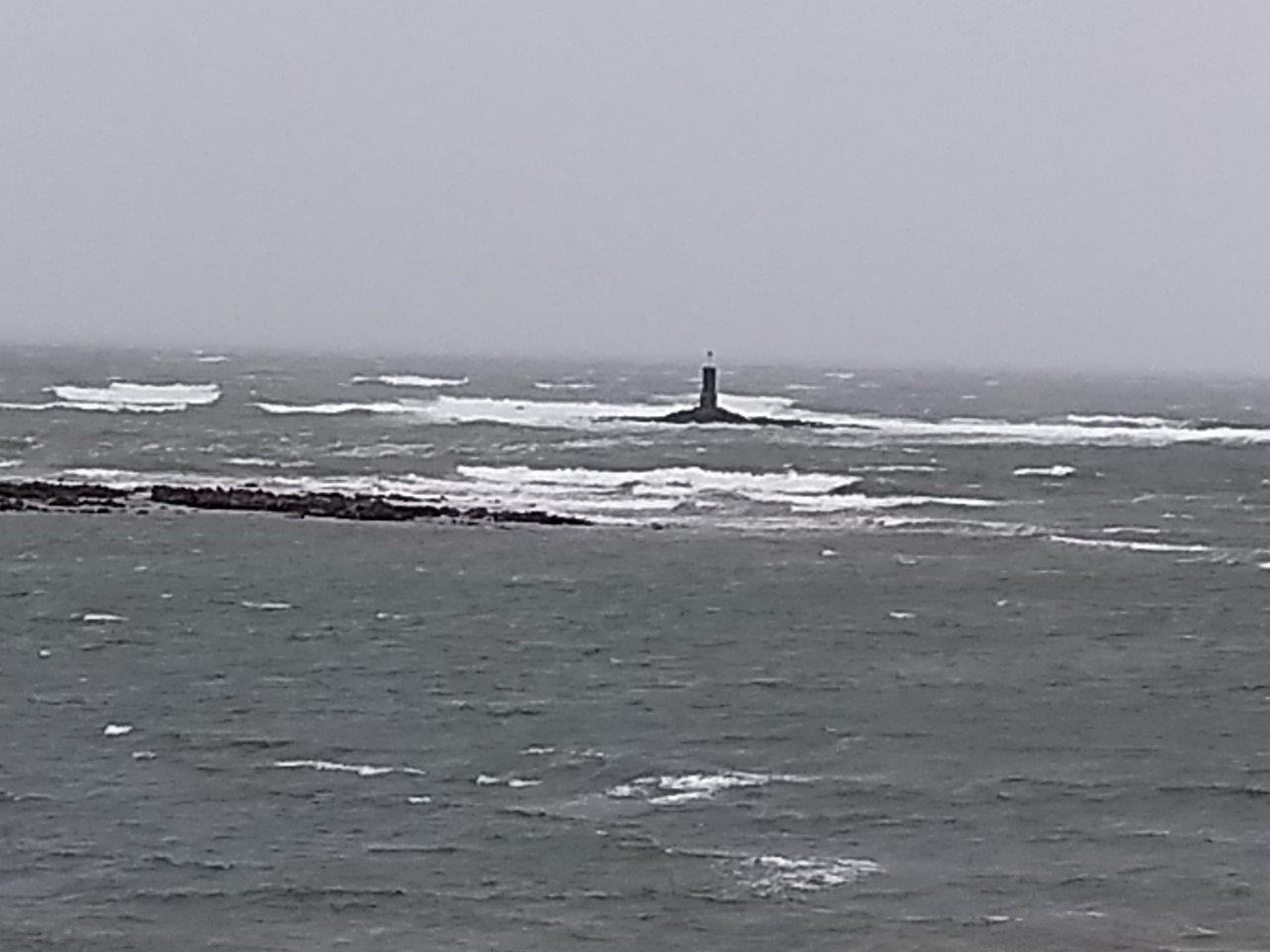 As we arrived late Friday morning, we were met by Robert and Danielle, there was a sudden downpour and everyone dispersed quickly with their hosts. We were given a car tour of the new 'Corniche' - the renovated walking/cycle path around Bénodet. It was cool and windy so the sea was rough and grey but very photogenic.
We had lunch and a rest before our gathering at the Mairie for a welcome drink and nibbles from the Mayor. New members French and English were introduced, and we renewed acquaintance with old friends. Home for a light meal of cheese and salad before an early night ready for a long day tomorrow.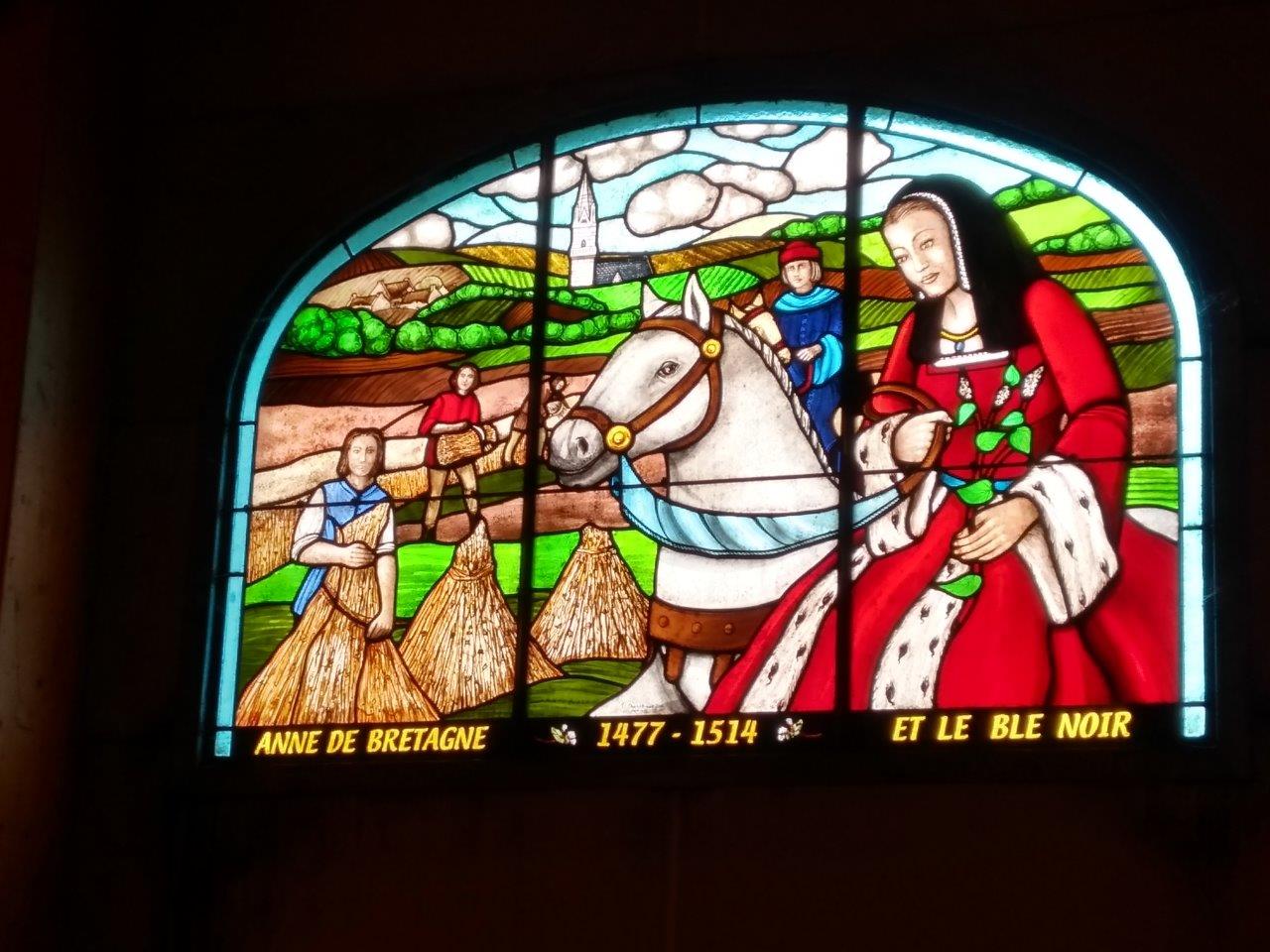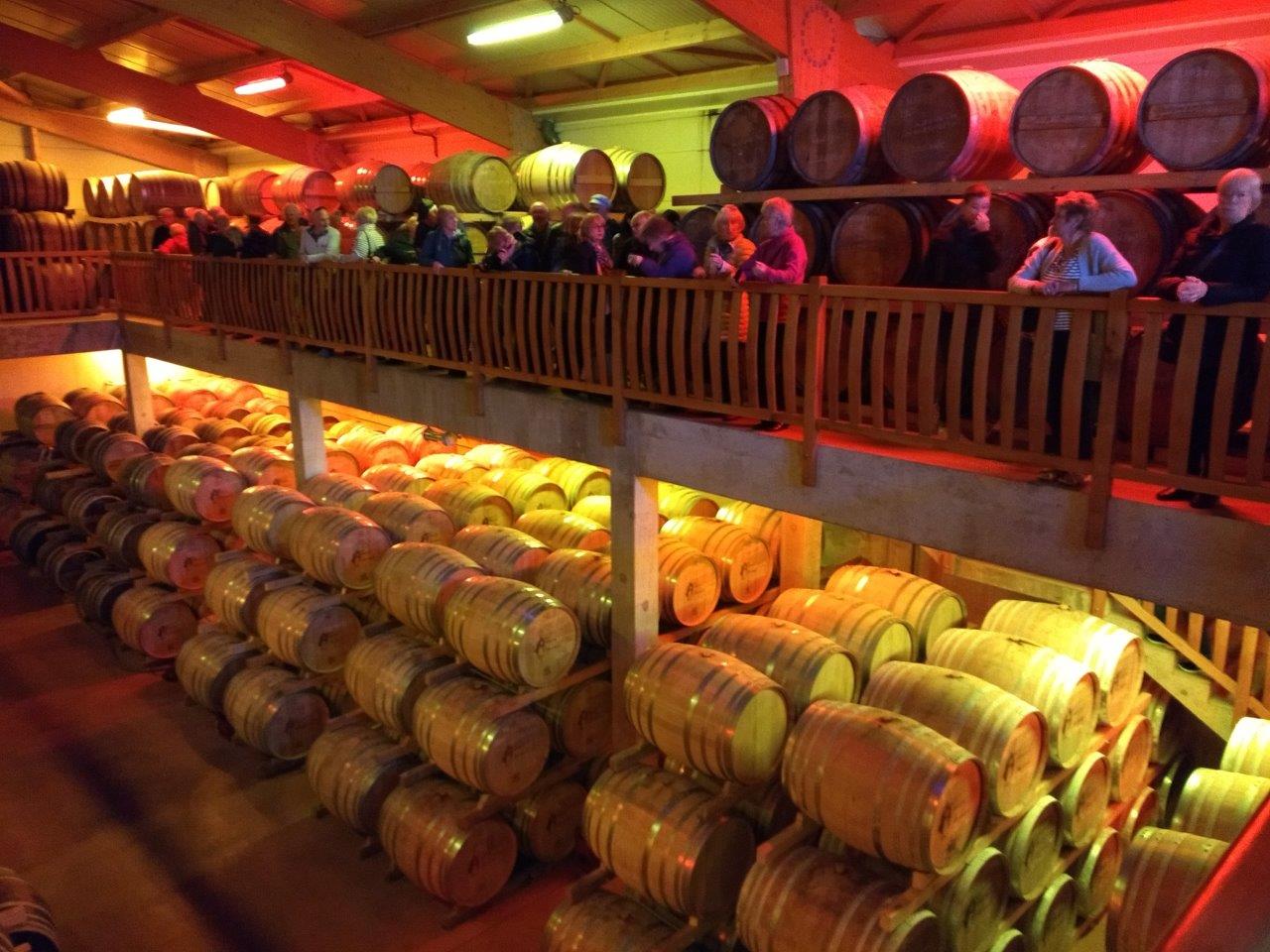 We set the alarm so as not to be late for the coach departure, the picnic was already packed. First stop was the Distillery des Menhirs where they brew Cider, Chuchen, Lambig and Buckwheat whiskey. rooms had a different smell and I've never seen so many barrels in one place, or such huge ones! A little tasting and shopping opportunity
The absence of a kitchen doesn't prevent a meal of several courses with appropriate wines, Breton picnics are spectacular! We wandered the fishy exhibits and lounged in the sun, which had made a timely appearance, then the bird show enabled us to see an owl, falcon, egret and cormorants at close quarters. There was time to stroll to Audierne harbour and have a drink before the coach left.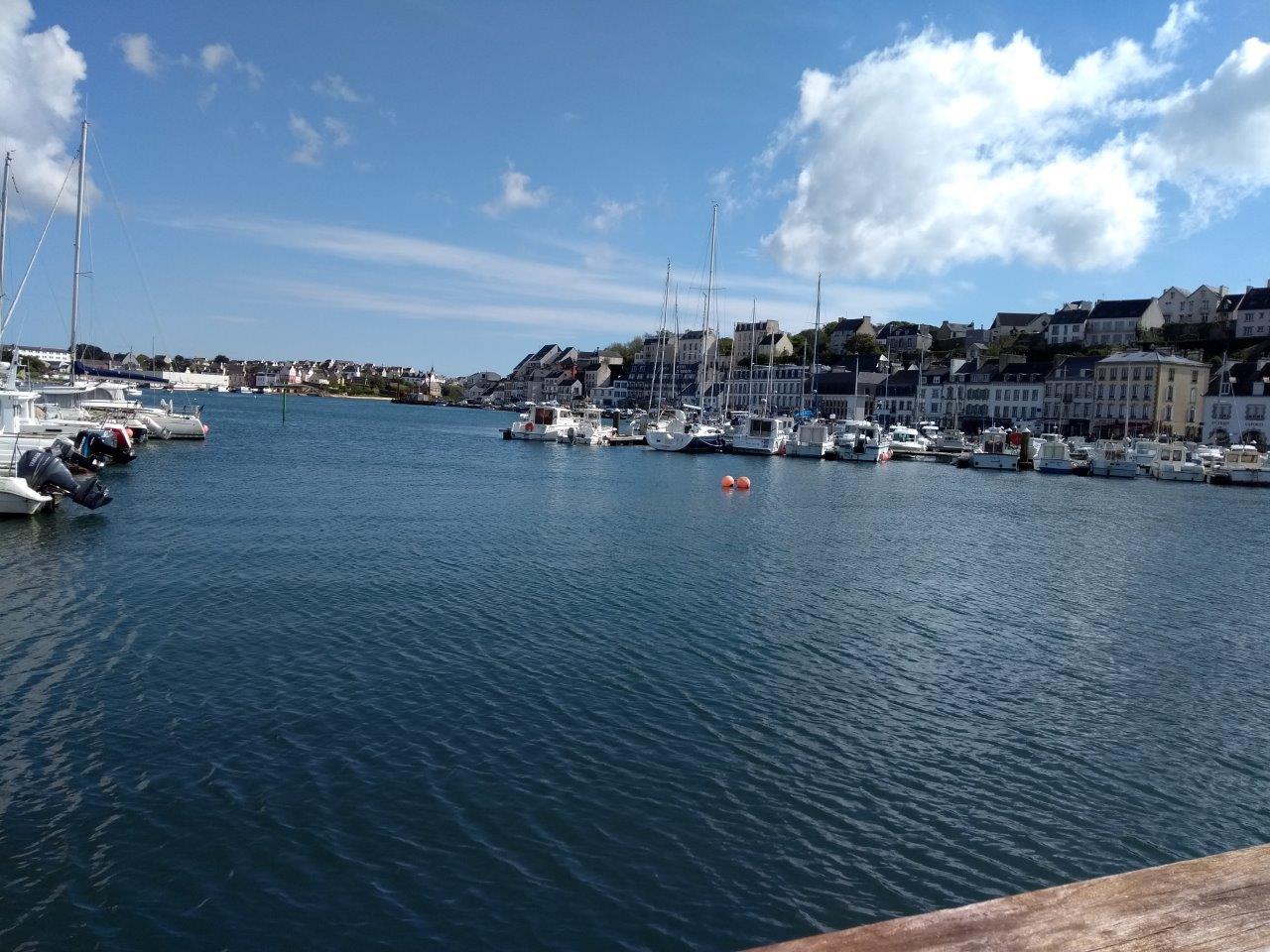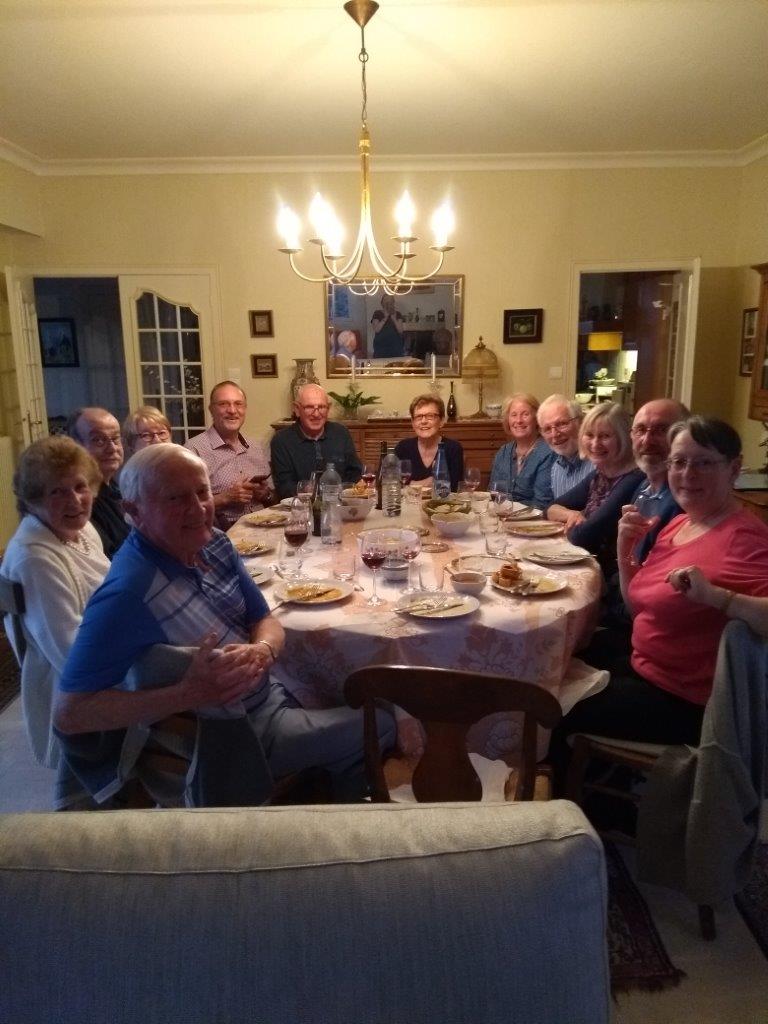 In the evening, we were invited to Isidore and Yvette Le Donge's house for dinner along with Roy and Veronica Bright who are their guests, Dave and Doreen England and their hosts Marc and Yvette Thomen, and Susan Futcher. An excellent meal and good company.
On Sunday we had a free day so went to Le Guilvinec to visit Robert and Danielle's daughter, Pascale and meet their new 3 week old grandson, Maxime, brother for Thomas and Sarah. Another chilly, windy day but wonderful views of the sea. We were booked into a restaurant in the town, Le Poisson d'Avril, for lunch. This was such a treat, with views over the sea and a vegetarian menu – unusual for France! I asked what choices there were and was told that there was no choice, even the chef doesn't know what it is until he creates it! So I had a surprise
, and it was all wonderful – the best vegetarian meal I have ever had anywhere. It included coriander sorbet, cauliflower puree, aubergine shard, among many other things. The crowning glory was the dessert – planete chocolat – a dark chocolate sphere containing avocado cream, pink grapefruit and grapefruit sorbet, dusted with silver, then hot white chocolate sauce is poured over it to melt the planet and reveal the contents – very theatrical and delicious!
We had a couple of short walks in Le Guilvinec and at Penmarc'h, then returned in time to get ready for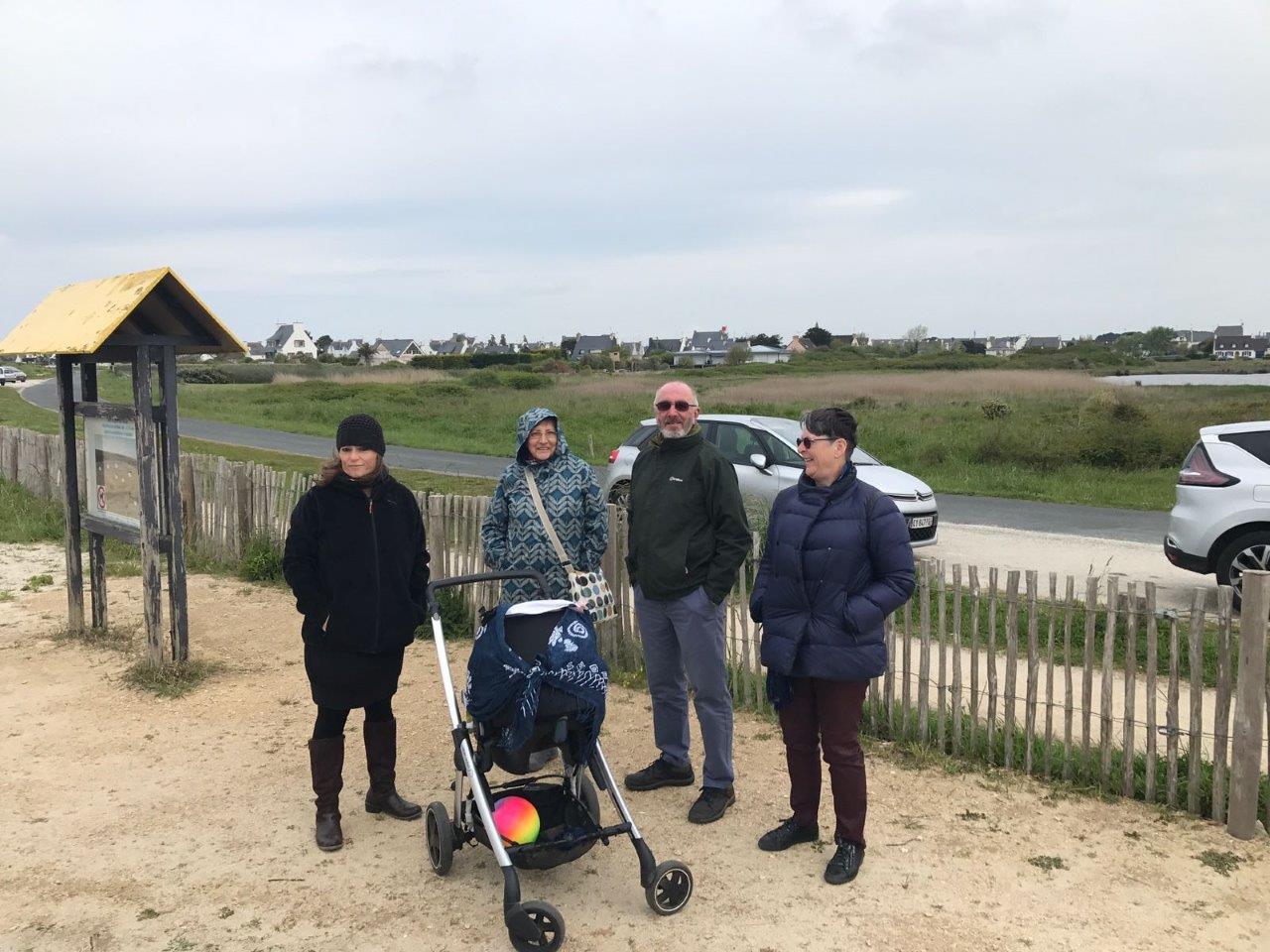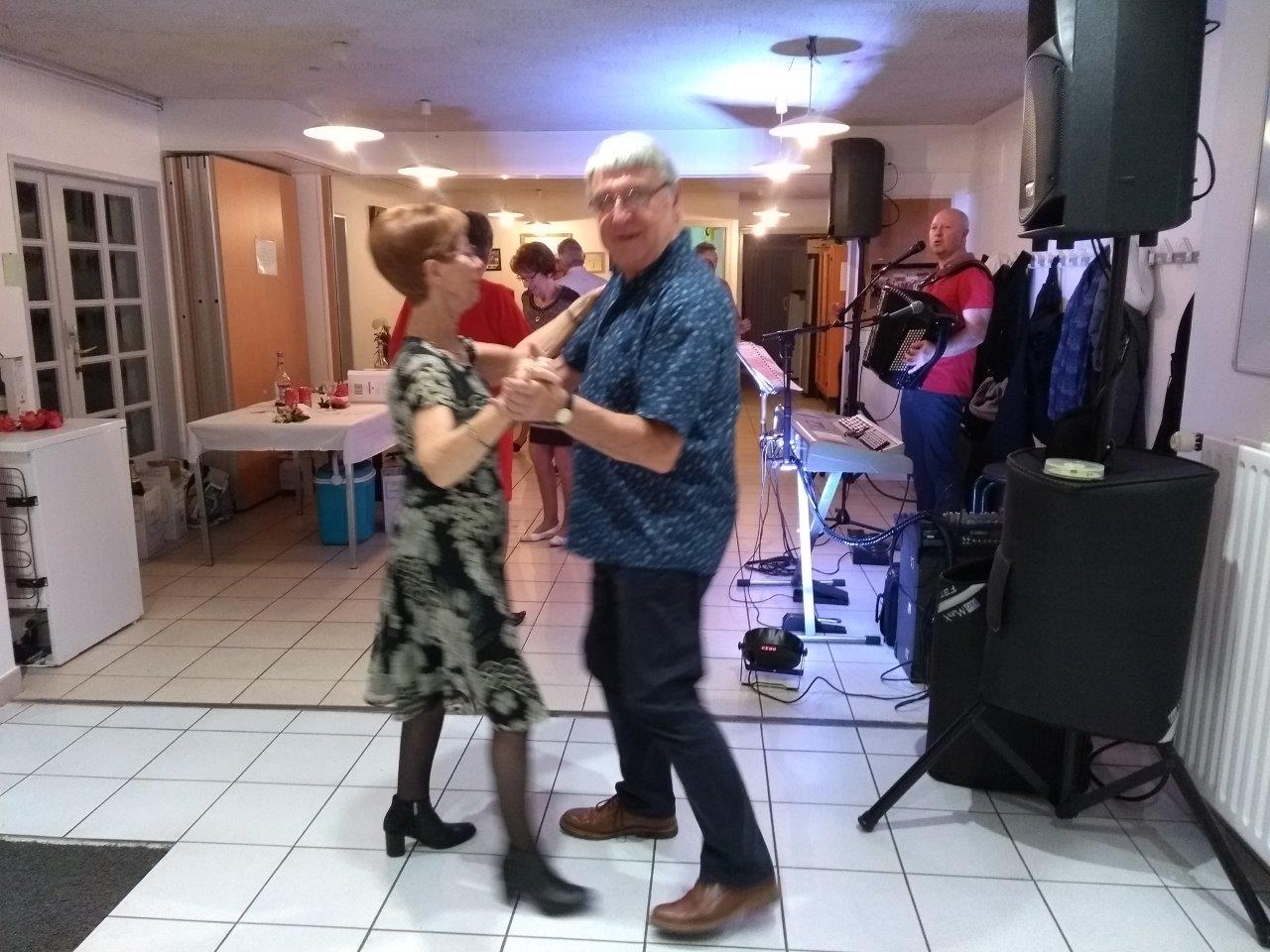 the final evening soirée, beautifully prepared tables, a variety of salads and cold meats, then apple tart, music and dancing. A celebratory end to another wonderful weekend. A quick visit to the market in the morning then off in the coach back to the ferry – luckily another calm crossing. Roll on next year!
Cynthia Bond